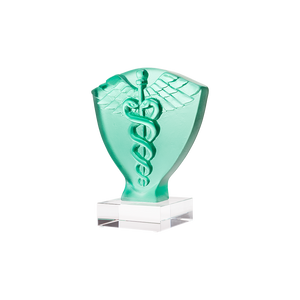 H: 5.1" (with base) L: 3.9" W: 2.4"
1.4 lbs
This piece, finely sculpted with the caduceus, the symbol of the health profession, is a gift that can be personalized with a plaque on its base.
The caduceus, or caducée, in French, is one of the attributes of the god Hermes from Greek mythology. It is represented by a laurel or olive wood winged staff, with two snakes coiled around it.