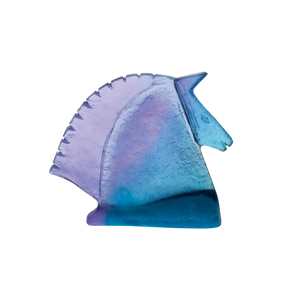 Limited edition of 500
H: 6.7" L: 7.7" W: 2"
3.3 lbs
In his works, Carlos Mata plays with elementary forms. His use of oxidized cast iron highlights the many colors, textures, and irregularities of the material. For this work, Cabeza, elegant curves and a beautiful color gradient enhance the imaginary dimension of this piece.