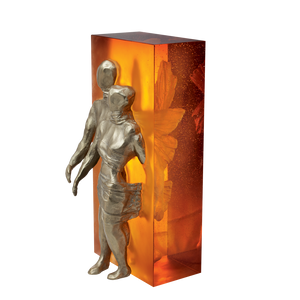 Limited edition of 25
H: 16.5" L: 7.9" W: 7.9"
66 lbs
The artist of this piece, Dominique Dardek, is interested in reflecting the flexibility and balance of movement and physical effort in his work. For Daum, he has created "Ensemble," the very expression of a couple walking together. "This piece symbolizes the creation of a couple in our world, passing form a virtual universe to reality. The combination of crystal and bronze confers another dimension to this work, tending towards separation from materiality."