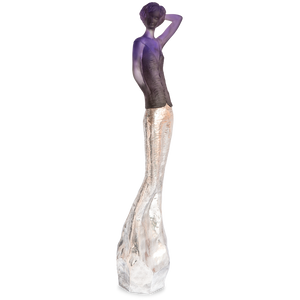 Limited edition of 75
H: 55.1" L: 15.7" W: 15.7"
132.3 lbs
Base in varnished silvered bronze.
Jean-Philippe Richard has made several pieces for Daum in crystal paste, pieces of extreme natural beauty. The slender body emerging from the raw material with dignity and independence pays tribute to timeless femininity.