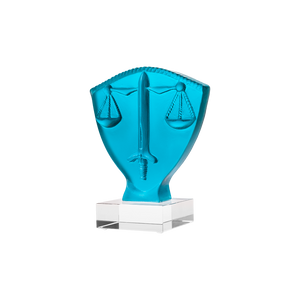 H: 5.1" (with base) L: 3.9" W: 2.4"
1.4 lbs
Carved with motifs symbolizing justice—a scale and a gladiator's sword—this piece is a gift that can be personalized with a plaque on its base.
The scale is undoubtedly the most ancient symbol of judgment. It represents the impartiality necessary for the achievement of true justice, which must never lean in favor of one party over another. The gladiator's sword, a symbol of strength, serves as a reminder that justice is nothing without the force to carry it out.