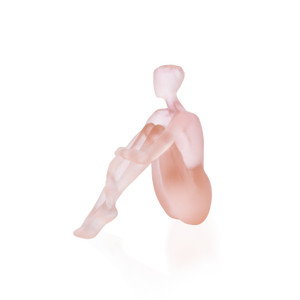 Limited Edition of 375 pieces

H: 8.9" L: 8" W: 3.9"
The artist Sylvie Mangaud delights us once again with Meditation. Hugging her knees delicately, this graceful work emanates elegance and a peaceful ambiance. The sculpture draws us towards its calm state of mind and leaves us in a serene world. In a limited edition of 375, the soft pink nuances of Meditation will create a harmonious setting for your interiors.