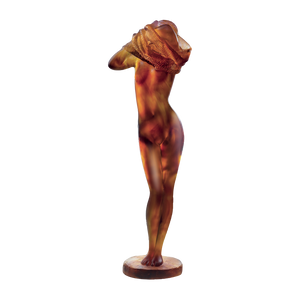 Limited edition of 375
H: 25.6" L: 8.5" W: 6.3"
28.3 Ibs
Nadine Enakieff, a french sculptor of russian origins, defines herself within a traditional and romantic culture through her dreams, desires, and worries. Her feminine silhouettes of a generous and refined shape inspire feelings of love and desire. This piece, "Femme au Chandail" is carnal in nature, a subtle mix of serenity and sensuality that radiates intimacy.